💡💻Why Your Business Needs a Mobile App: Benefits and Best Practices📱💼
In this fast-paced world, mobile apps are essential tools for businesses that want to connect with their customers. From streamlining transactions, providing quick access to information, and delivering personalized experiences, mobile apps are an integral part of modern business strategy.
Mobile App Development is a unique combination of technical expertise and creativity that combines programming, design, and user experience (UX) skills to create intuitive and engaging apps for smartphones and tablets. Need a blend. When used properly, mobile apps can provide an easy and enjoyable experience for your customers, making them more likely to engage with your business and become loyal customers. 
Why Do We Need Mobile App Development? 🤔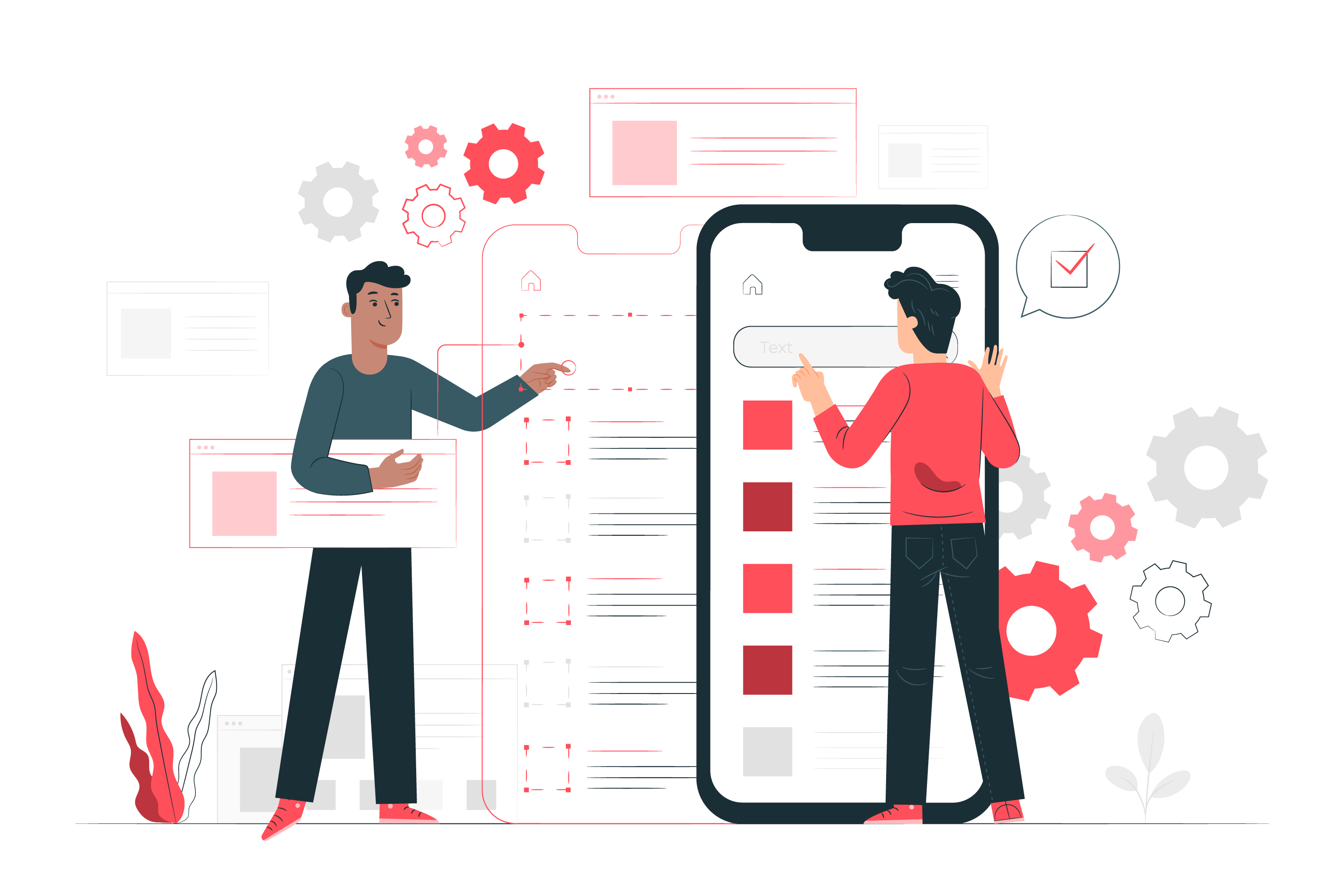 Mobile apps offer several benefits to businesses and consumers alike. Some of these benefits include:
Enhanced Customer Experience : Mobile apps provide users with a personalized experience that enhances the overall brand experience. You have convenient access to information, products, and services.


Increased Brand Visibility : A mobile app helps businesses to increase their visibility and reach. It helps to promote the brand and attract new customers.


Improved Efficiency : Mobile apps help businesses streamline processes, improve efficiency, and reduce costs. It also helps automate tasks, giving employees more time to focus on more important tasks.
Functions and Popularity of Mobile Apps 🚀
Smartphone applications have become an essential part of our everyday lives, offering a variety of functions and services that have made our lives more comfortable and efficient. With the advent of technology and the widespread usage of smartphones and tablets, mobile applications have grown in popularity and are projected to rise in popularity in the coming years.
One of the most important tasks of mobile applications is to give consumers rapid and simple access to information and services. Whether it's checking the weather, ordering meals, booking a cab, or paying bills, mobile applications have enabled people to complete things on the move without relying on a computer or a physical place.
Mobile apps are designed to perform specific functions, and there are several types of mobile apps, including:🔍
Native Apps : These are apps that are designed for specific platforms, such as iOS or Android.


Hybrid Apps : These are apps that are designed to work on multiple platforms, such as iOS and Android.


Web Apps : These are mobile-optimized websites that function like an app but are accessed through a browser. .
Mobile apps are gaining popularity due to their convenience, accessibility, and ease of use. According to Statistics, there were 204 billion app downloads in 2019, and this number is expected to reach 258 billion by 2022.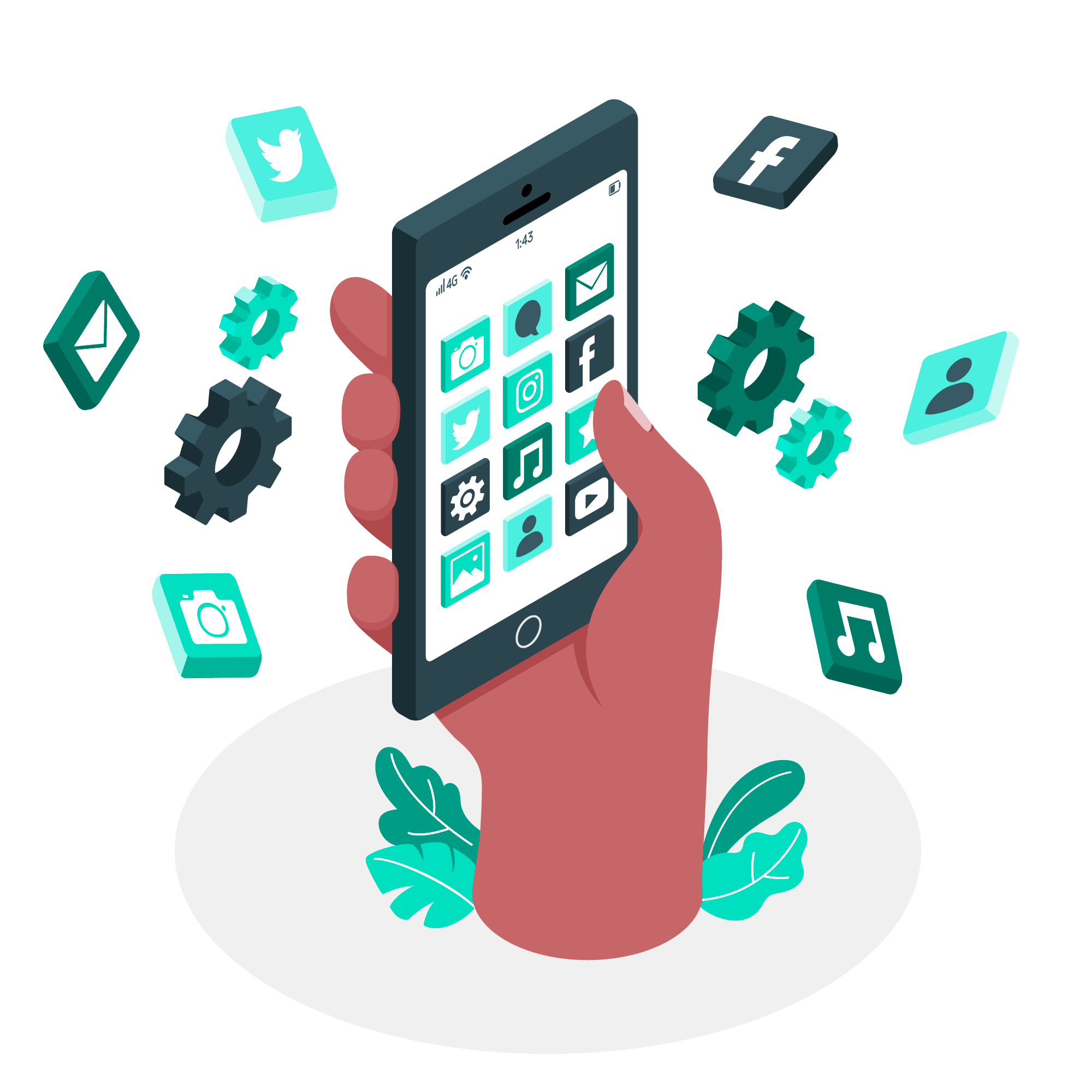 How SSS Can Help You Get the Best Mobile Development Services 🤝
📱💻👨‍💻 Software Services & Solutionis a company that specializes in providing mobile app development services to businesses of all sizes. Our team of experienced developers has a wealth of knowledge and expertise in designing and developing mobile apps that meet the specific requirements of our clients. We take great care in understanding your business needs and goals before beginning any project, and we work closely with you throughout the development process to ensure that the end result is a mobile app that is tailored to your unique needs.

👥🎨💡 Our Mobile App Development services are designed to provide a seamless experience to your users. We use the latest technologies and methodologies to ensure that your app is user-friendly, easy to navigate, and delivers the functionality that your users require. We also pay close attention to design and aesthetics, ensuring that your app not only functions well but also looks great.

🔨📝💻 Our team can handle all aspects of mobile app development, from initial ideation and planning to design, development, and testing. We also offer ongoing maintenance and support to ensure that your app remains up-to-date and continues to meet the changing needs of your business and users.
Our mobile development services include:
Strategy and Consulting : We work closely with our clients to understand their business requirements, and we provide them with strategic advice to help them achieve their business goals.


Design and Development : Our team of experienced designers and developers work together to create mobile apps that are visually appealing, intuitive, and user-friendly.


Testing and Deployment : We rigorously test all our mobile apps to ensure that they are bug-free and perform seamlessly across all devices
CONCLUSION
Mobile App Development is a crucial component of any business strategy in today's digital world. At SSS, we can help you to develop mobile apps that meet your specific business needs, and provide your users with a seamless and intuitive experience. Contact us today to learn more about our mobile development services! 📱💻 Contact us today to learn more about our services and how we can help grow your business. 📞✉️