💡💻Top 5 Website Development Companies in Patna 💼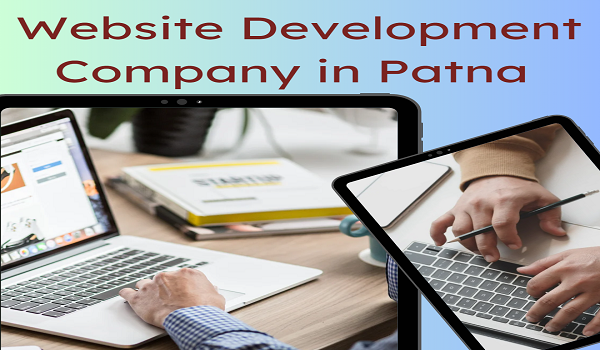 1. SOFTWARE SERVICES & SOLUTIONS
Software Services & Solutions, (Unit of S. S Systems Pvt Ltd.) is a rapidly growing website development company, your ultimate destination for outstanding desktop and web-based business applications.
SSS has a professional Web Development Team provides a wide range of Creative & Technical Web Solutions including Web Designing & Development, Web Hosting, Digital Marketing & SEO Services, be it developing a successful e-Commerce Store or creating a Corporate Online Presence.
They are passionate about building websites and web portals designed to effectively engage and capture customers. With almost two decades of experience, they know what works well for different sectors. The company understands and anticipate the needs of the customers.
2. SAM SOFTECH CONSULTANCY
SAM Softech Consultancy is one of the best website development company in Patna. They specialize in web design and create new and relevant services. They provide affordable web design, web advertising, internet marketing and web hosting services. The company has more than 15 years of web design experience. Mr. Madhuranjan Kumar is the General Manager of this web development company.
SAM Softech Consulting has a team with expertise, strategic thinking, management and design capabilities. They exist to help business owners achieve their sales goals and move beyond the limitations of online operations.
3. DYNODE SOFTWARE TECHNOLOGY
Dynode Software Technology Pvt Ltd (DST) was founded in India at the beginning of the new century by a very young dynamic and dynamic team of technocrats, the product name PMSTM (Complete Sales, Product and Solutions) is very important and today PMSTM is our Brand name. In 2004 the company, Pvt Ltd. was converted into a joint stock company. We offer Best Marketing for Small Business, Electronic Marketing, Best Shipment Management, WhatsApp Marketing Services, Bulk SMS Services, Marketing Services at affordable price.
4. AVOPS TECHNOLOGIES
Avops Technologies is one of the best web development companies in Patna. The company offers the best web design solutions at low prices with free domain name and hosting. They have experts who will follow your web design needs and provide custom design according to your needs. They created a unique website that looks different from the rest. They create eCommerce websites for all your company and business needs.
Avops Technologies offers VPS hosting, WordPress hosting, shared hosting, dedicated hosting, cloud hosting, reseller hosting, etc. offers the best solutions for all hosting types.
5. WEBX99
Webx99 is a web development and digital marketing company based in Patna, Bihar. They have worked for some of the most famous companies and startups. They have created over 250 websites for over 100 clients from Bihar, Jharkhand, Chhattisgarh and Delhi. A company may have a team of hardworking employees who are dedicated and dedicated to their work. They are experts in creating dynamic websites and web applications.
They also build your ideas and turn them into the most effective websites, blogs, portfolios, portals and other projects. Webx99.com also provides cloud services, SEO and digital marketing in Patna.
💻How SSS Can Help You Get the Best Website Design and Development 🤝
📱💻👨‍💻 Software Services & Solutions is the best option for your website. Because SSS is a complete package for Website Development and Android Application Website Maintenance. This company resolves all types of problems related to your website as (E-Commerce Website, Website Maintenance, etc).

Software Services & Solutions is a web development company that should have a well-defined project management process that ensures the project is completed on time and within budget. They should also be able to provide regular progress updates and involve the client in decision-making.