Why SEO is important for a Website?
No matter how much time and money you spend on your website it is of no use until and search engine like Google display your website on the first page top position when a user is searching for your service or product.
For example: When a user types "Best Software Company in Patna" in Google Software Services and Solutions is displayed at the top.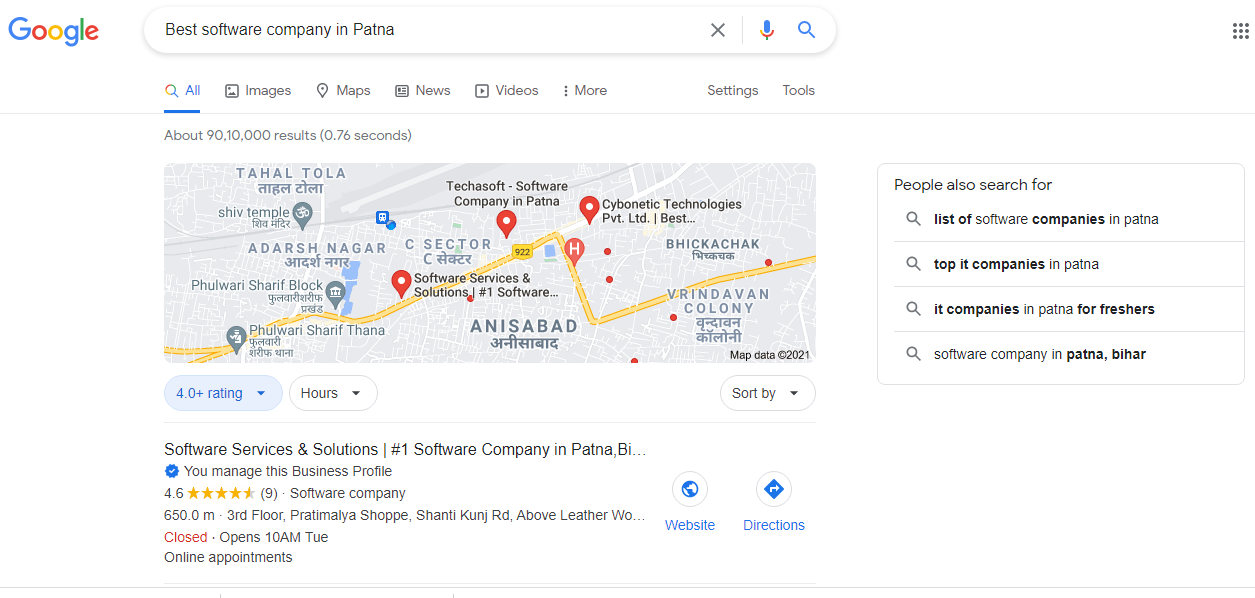 Similarly for the keyword "Patna Software Company", our company ranks at the top of Google Search Page Result also called SERP, Search Engine Result Page. For a keyword "Software Company in Bihar" our company is ranked on Page 2.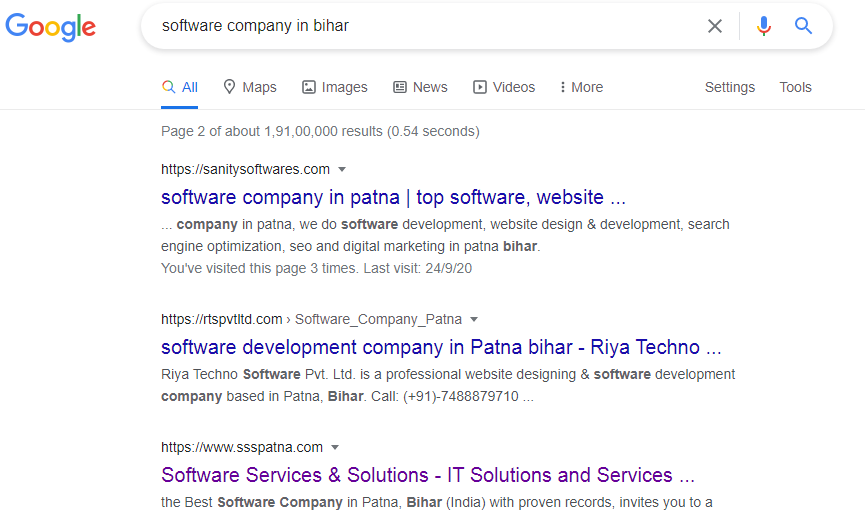 Research shows that 75% users never scroll to page2 and click a link on SERP. Therefore it is utmost important for any company to show the website on first page of Google. SSS has a proven record to bring the website of a company on the first page by doing SEO. Contact us for SEO service. We are working on the following keywords to bring our site on Page 1
Software Services and Solutions
Best Software and IT Company in Bihar
Website Designing, SEO, SMO Service, Google Ad Service
Software Development, IT Training
Internship for BCA, MCA, MBA and Engineering Students
Digital Marketing Company in Patna